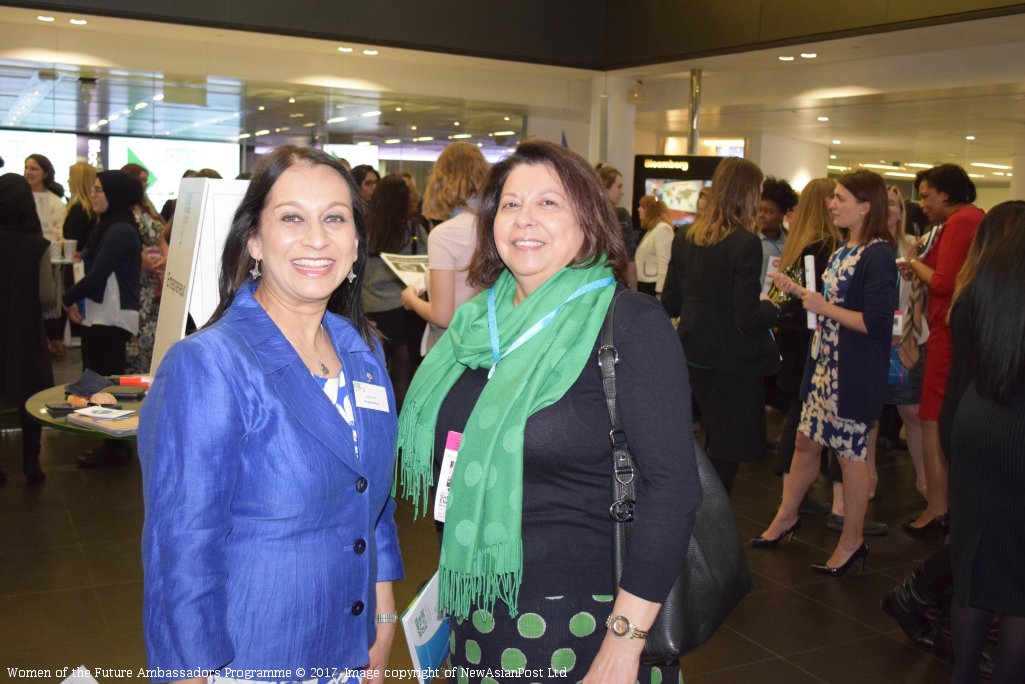 Pinky Lilani CBE DL welcomed guests to the Women of The Future Ambassadors Reception on 22nd March 2017 at Bloomberg's headquarters in London. More than a hundred mentors and a hundred female sixth form students from schools across the UK gathered for a mini careers fair. Speakers included Vicky Jewson, Screenwriter & Director; Andrew Bester, group Director and Chief Executive, Commercial Banking at Lloyds Banking Group and Pamela Hutchinson, Head of Diversity & Inclusion EMEA, Bloomberg. The event also marked the start of the #IBelieve campaign to encourage self-belief empower young women to consider their future career choices.
"We must inspire and engage the next generation of female talent to ensure the issues of today are not the issues of tomorrow", said Pinky Lilani CBE DL, "Just one conversion for our sixth formers can be life changing. So often talking to women from a wide variety of backgrounds who are interested to share experiences and provide opportunities, changes career aspirations and self belief. Suddenly anything becomes possible."
Students were able to network and discuss career opportunities with mentor ambassadors in the specialist areas of Arts, Design & Culture; Banking & Finance; Business, Entrepreneurship; Charity & Public Sector; Law; Media, Marketing & Advertising; Medicine, Science & Engineering, Sports, Digital & Technology and Real Estate and construction.
About the Women of the Future Ambassadors Programme
The Women of the Future Ambassadors programme is a unique initiative, created by Pinky Lilani OBE DL and her team, which connects award-winning women (the Ambassadors) with sixth-formers. The objective of the programme, run in association with Lloyds Banking Group, is to provide students in London and the south-east schools with mentors and role models, thus strengthening the pipeline of talent among Britain's younger women.
Launched in 2007, the Ambassadors programme builds on the highly successful Women of the Future Programme and Asian Women of Achievement awards. Many of these women are keen to give something back to the next generation; teachers and students are also looking for inspiring speakers and advice. The Women of the Future Ambassadors programme brings together these two dynamic forces.
The annual reception serves as a mini "careers fair" for the students, connecting 100 successful women with 100 students from 20 schools. It provides a valuable forum for networking, where the ambassadors can impart career advice and help nurture the potential of ambitious students. During the event students are given the opportunity to meet and network with many of the women that the founders meet through their awards initiatives and programmes. Many of the women go on to become WOF Mentors, taking part in school visits, talking in assemblies, taking part in conferences organised for students or in mentorship programmes and attending careers fairs.
For further information visit http://ambassadors.womenofthefuture.co.uk